Pretty pictures! Everyone loves them, right? And every business wants to share lovely images of their products and services to boost their audience acquisition, right?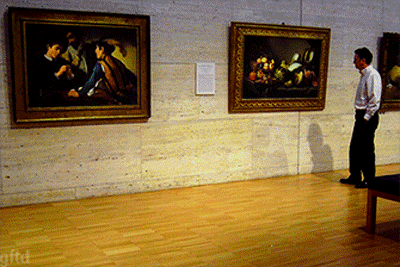 Slow down, good marketer – before you dive in and start posting pictures of your offices, your products and your staff all waving like idiots at the camera, make sure you take a little time to think about approach and strategy so you don't end up taking a massive misstep for your brand. There are plenty of ways to grow your audience organically on highly visual modern social platforms – let's take a look at two of the most popular, Pinterest and Instagram.
Growing Instagram Organically
Instagram just doesn't want to stop. It seems to have hit – oh gosh – a whole shedload of users (June 2018 figures were around 1,000,000 a month) so it would be absolutely mad not to at least try the damned thing out for your business. It's a great tool for awareness and audience growth, you can use it to sell directly if you're in the right market, and (while advertising on the platform is coming on in leaps and bounds) there are tons of foundations you can lay on the side of building an organic audience on Instagram.
The critical thing is to remember the potential role of Instagram in terms of an ideal user journey.
User discovers your brand through cool looking content
User starts engaging the content
User starts looking for your brand or otherwise visiting your website via other channels (not necessarily a "direct click from Instagram")
Users become site visitors who end up converting into customers
There's a lot of bits and pieces around your profile, and commonsense things like making sure you give yourself a sensible user handle, but the main bit is your name and bio. You don't have much room to work with in terms of character count, but make it descriptive and – most critically – don't just make it about your brand.
Talk about your Insta channel specifically too, so that people know what they'll be getting if they decide to sign up. Cat pictures? Inspirational quotes on pretty backgrounds? Cool products? What is your brand offering in the context of its Instagram channel? Heck, throw in your branded hashtag if you have one. Just don't forget your link. Remember you can't put links into individual Instagram posts, so this is your clickable fella. Use a URL shortening guy like Bitly in conjunction with the URL builder to maximum trackability.
With your posts, the general rule is to respect the almighty hashtag. Unlike on Twitter, Insta is happy for you to load your posts to the gills with the damned things, but rather than going too mad make sure you use some sort of tool to pick out the good ones. Webstagram is a great free one, as is Hashtagify, and again I like Ritetag because it shows you which ones not to use as well.
Don't forget your quality content (obviously) but also make use of your Insta analytics, and have a look at your competitors, too, because you can generally learn what sort of things they're doing which are working and not working in terms of when they post, types of posts, hashtags etc. You don't necessarily need to pay a bajillion pounds for a big, fancy tool to analyse this for you – you can do it with Mark One Eyeball and a basic Google Sheet – to give you some ideas, not to mention save yourself the heartbreak of making mistakes someone else already has!
The rules of engagement also work – get involved in discussions, monitor hashtags you like (and are using yourself) and follow other cool accounts that are relevant to you. Not everyone does followbacks, but it sure helps. Instagram Stories are pretty sweet too, and great for engagement – but Helene In Between has written an awesome guide to them so I won't regurgitate it here.
Growing Pinterest Organically
Believe it or not, Pinterest isn't just for Martha Stewart-a-likes any more. In fact the damned thing has become a behemoth for anything even vaguely visual. Around 87% of its 175 million active monthly users say that they've purchased something as a result of Pinterest (almost certainly not on a last click basis, but that's still a pretty darn huge flag in terms of overall user journey). Recent estimates say that in the region of 2 billion searches run every month on the platform.
In other words, "SEO for Pinterest" is a thing. A big thing.
First interesting point (especially given everything so far) – Pinterest has only just introduced hashtags, and the feeds for these are ordered by freshness. By all means pop one or two in (Vanessa Kynes has an absolutely lovely video here on how to find out which ones to use) but don't bother adding them to all your historical pins.
There are a few other things that affect the Pinterest search algorithm – the homepage feed is a complex beast (nearly as much so as a conventional Google SERP, given the level of personalisation involved) which takes into account everything from the "domain authority" the site is pinned from to the relevance in content of the pin itself. Yikes.
First things first – enable rich pins, verify your site and convert to Pinterest for Business. Pin consistently – 5-10 pins a day is far better than 70 pins one day and nothing for the rest of the week.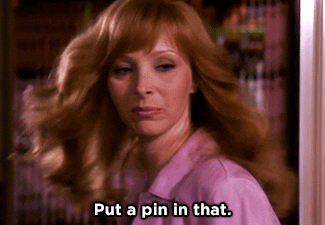 Pay attention to the quality of your pins. Popularity and engagement levels are key here; make everything look sexy with custom pin imagery on what you're sharing. Tall images rather than wide ones are the rule here – 900 pixels high by 600 pixels wide is a good size. Overlay titles for posts on images if appropriate. Use multiple images, especially for processes like food or crafts. Offering something like a free download? Put a mock-up in. Everyone likes to see what they might get.
Use compelling titles on your pins as much as possible and keep an eye for saves, shares, clicks etc. If stuff doesn't get engagement, give real consideration to removing it or archiving the board (but make sure you check the analytics so you don't accidentally remove the wrong thing)!
Avoid things like follower exchanges – they're poison on Pinterest because the algorithm takes follower relevance massively into account when giving you visibility. There's definitely no harm in saving popular pins from others to your own boards (in moderation) however, especially if they're popular.
You can also do a bit of old-fashioned keyword research on Pinterest – the onsite search autocomplete and suggestion box is golden for this. So are the suggested words and tags that appear once you've picked what to search for. There's also the option to add some relevant keywords in your business name (for example "My Business Name | What My Business Does") and bio. You can also optimise your boards, board sections and even individual pins by using nice, relevant descriptions – avoid using cutesy-ass names like "YumYums" or "Cuties!" on your boards because that is absolutely useless for discovery purposes.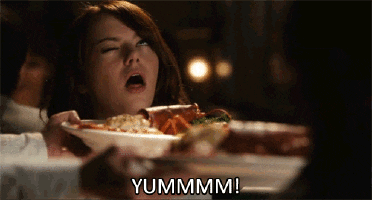 So there you have it! Don't forget to experiment with the paid ad formats as these offer some great ways to expand your audience and accelerate your growth on these platforms, but make use of these solid organic tips as a matter of course to keep the ongoing trickle growth going in between cash injections for advertising boosts.
Yay for pretty pictures! For part three I'm going to look at LinkedIn and how to handle social in a more B2B environment, so bring your briefcases and clipboards.
If you can't wait until the next time I have a chance to jot down some blog bits, get in touch and let's chat organic growth for your whole business and not just the big counter numbers. May look nice on a dashboard but they don't pay the mortgage, after all!